Discover more from Athletic Affair
Athletic Affair connects people, brands and collectives around sport. Together, we curate and develop projects to have a better impact on our planet and society.
A few weeks ago we organized a Get Weird day in Barcelona and Girona from On Running. The claim campaign explains the mood of the party, still running thing with a weird twist focusing on the community & fun side of running.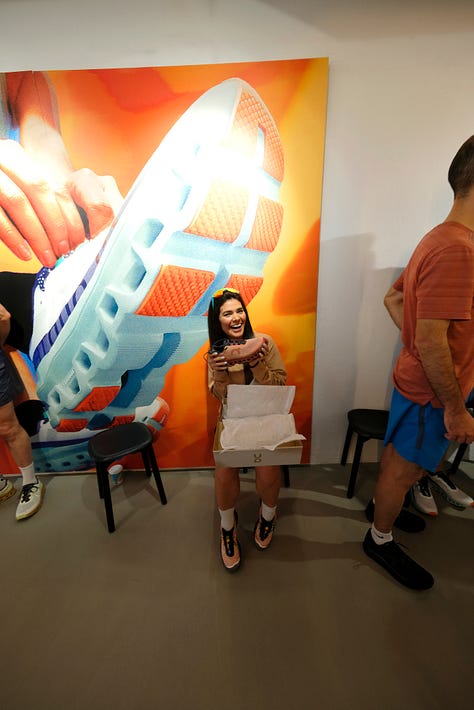 At Barcelona we transformed the HQ of On Running into a small burger-party place where all the guests were invited but before it was a shakeout run around Gracia with some unexpected stops. We made the runners stop at a fancy kiosk for a shot of coffee, an old music store to feel the vibes around vinyl and a surprise DJ session in an underground parking slot. 
Check the photos…we can't deny, people had fun.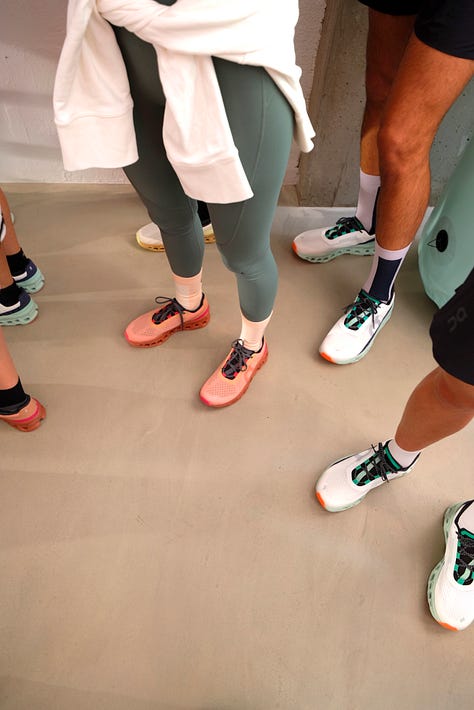 Girona-wise, we twisted a bit the activities, we knew the Girona community is always more competitive so…let's play with them. Overland Provisions, the new running store in the heart of barri vell hosted the whole Get Weird day. We customized the store and before we got into the burgers and fries by La Comuna, the community did a run tour around Girona and we had for them two challenges involving running, speed and a monster.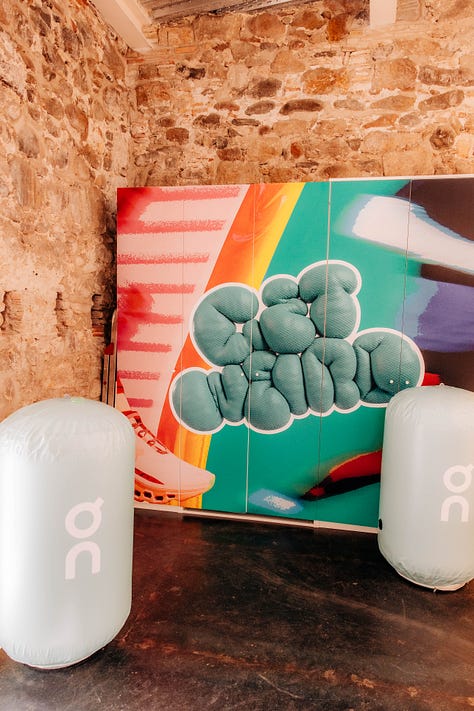 It was so much fun, so good and we are proud of it. We love to do campaigns for brands but putting together the community for outdoor & fun activities is always a rewarding thing.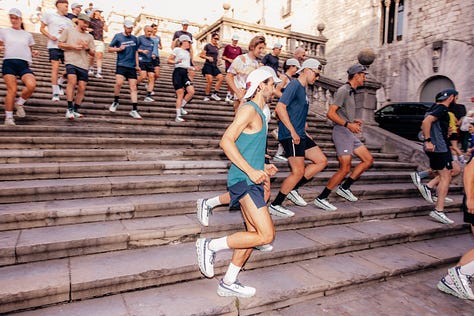 ---
Sign up to not miss any of our projects and activities