Discover more from Athletic Affair
Athletic Affair connects people, brands and collectives around sport. Together, we curate and develop projects to have a better impact on our planet and society.
Taste of Gravel - Guadix
We travelled to southern Spain to the Guadix Gravel Festival and discover the surroundings and their culture.
The Taste of gravel is about discovering different territories, but not only in terms of riding, we think that to know well a place you have to discover also its culture and gastronomy.
---
Our first chapter of the Taste of Gravel, we took the car and went south to Guadix. We have entitled the area as the "Land of the caves".
The south of Spain is known for the high temperatures, and that's why they have constructed their homes inside the mountains, so that the temperature stays constant during the whole year.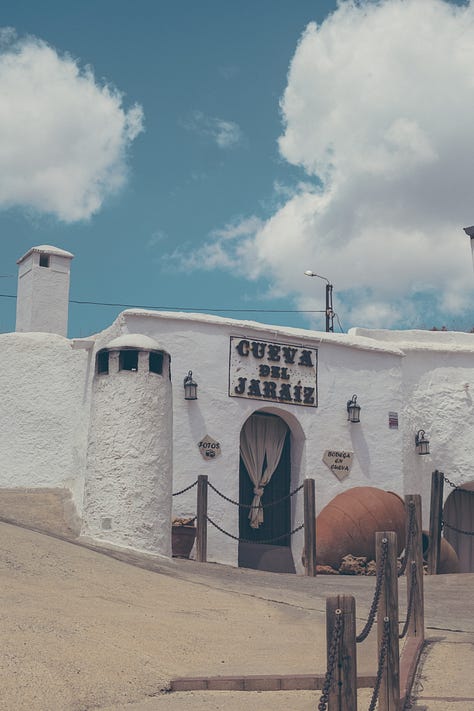 On the first day we went to visit the caves' museum and a beautiful view point where you could see the whole area. We were fascinated by the contrast between the brown mountains, the white houses and Sierra Nevada in the background.
It was all around Guadix Gravel Festival, and we joined the social ride in the afternoon, our first touch point with the terrain, and it was incredible.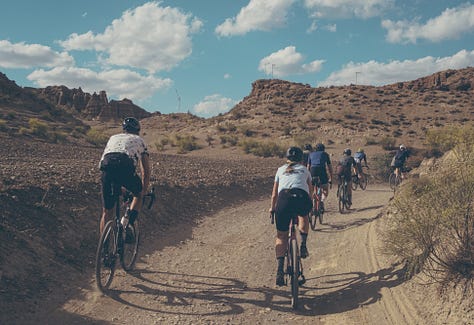 On Saturday we took part of the event route, that went from Guadix to Gorafe desert crossing all the area passing by different kinds of landscapes.
It is a desertic area, really dry, so if you are thinking on going to explore there, make sure you bring water.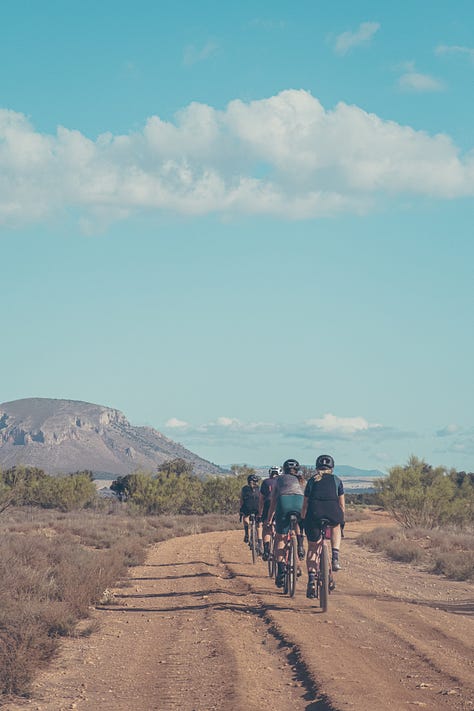 After the ride, we went for tapas, and finally discovered the "caña-tapa" magic, in the south of Spain, normally when you ask for a beer, they bring you a tapa, so, in reality with 3 beers you can have have a full lunch.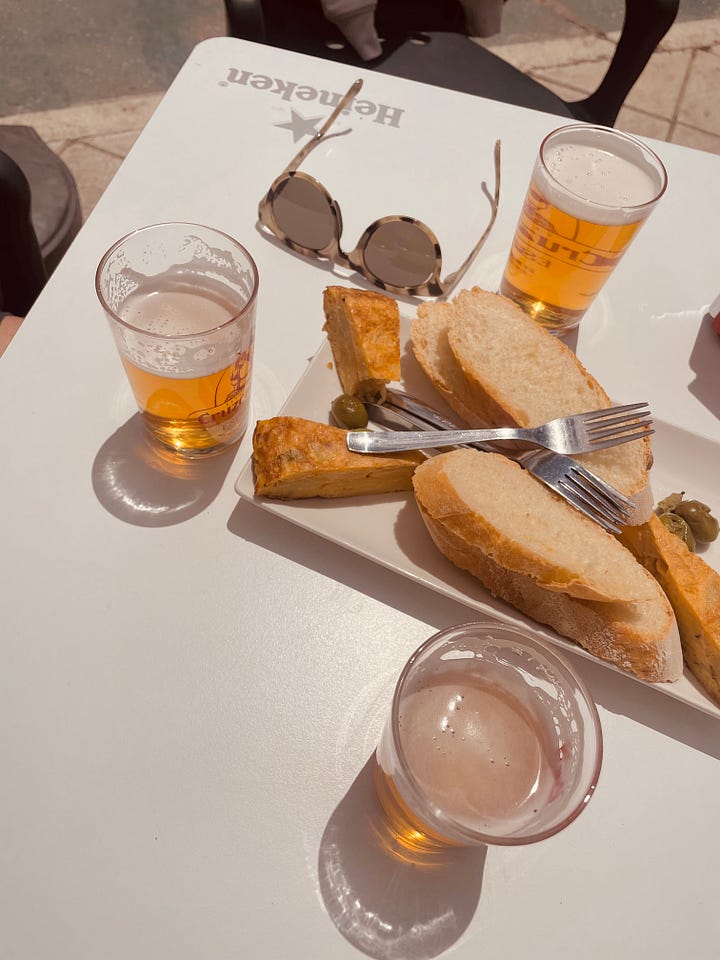 Sunday was our last day there, so we went to cheer at the Hill Climb Challenge, photos talk for themselves, it was a 1k hill with a 16% average grade.
We had real fun there.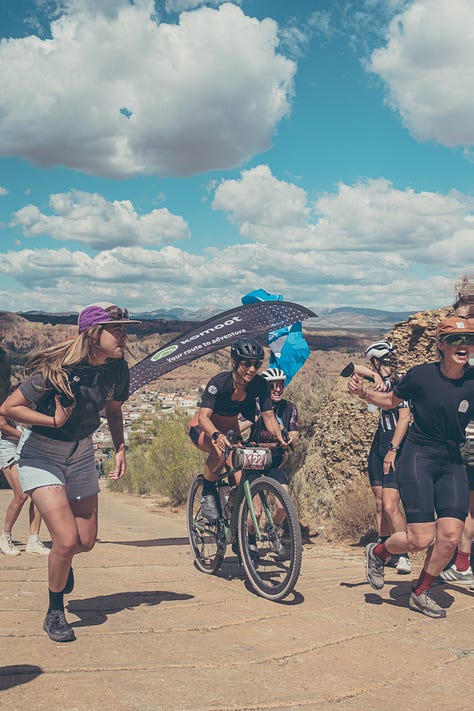 That afternoon we went to discover a bit more the Gorafe desert for a stunning sunset, making a 30k loop, that we really enjoyed, there was none out there, just us, and the desert.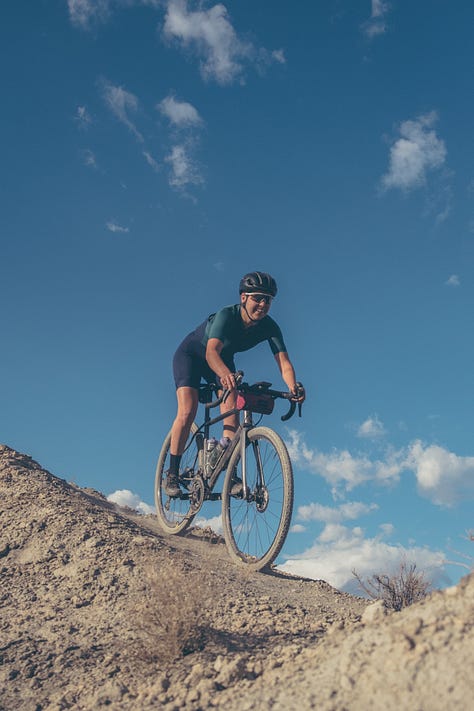 If you are planning to visit the area, here our Komoot Collection with all the routes, enjoy it!
---
On this first adventure of our Taste of Gravel series we had the support of Fizik, and how confortables are the Terra Egolace x2 for these adventures and komoot, along our brands inside our Affairs w/ brand society program.
The incredible branding is made by Justo / Laser, check our instagram for the final post about Taste of Gravel.
See you on the next one!
---
Thanks for reading Athletic Affair! Subscribe for free to receive new posts and support my work.