Discover more from Athletic Affair
Athletic Affair connects people, brands and collectives around sport. Together, we curate and develop projects to have a better impact on our planet and society.
Monday Break - Issue 52
New week and a new issue of our newsletter is here with the latest news and the articles we feel interesting.
Kasia is the new Gravel World Champion!
We couldn't be happier for her! Sadly we could not watch it live.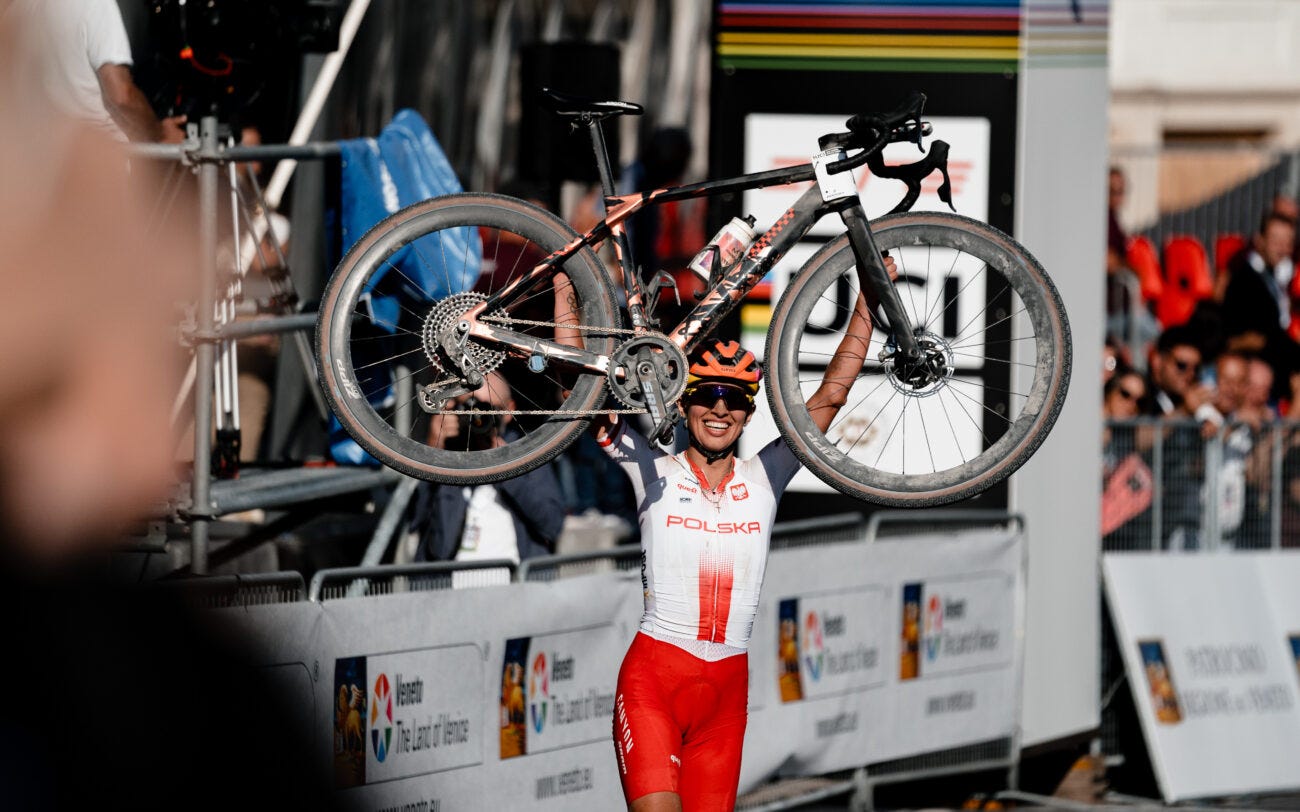 When we all thought that women cycling starting to be more present everywhere (still a lot to do), the UCI decided to not broadcast the live Women Gravel World Championship race.
How sad is this… and more in gravel, that for who practice this sport is the cycling discipline that has more equality, normally in the gravel races, men and women start together, make the same circuit and have the same prize at the end.
—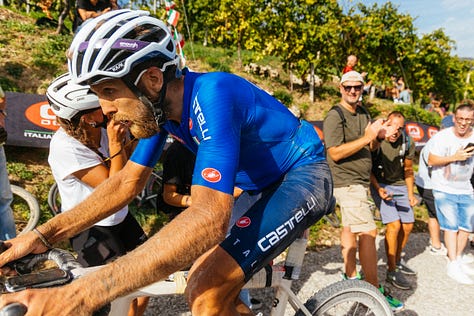 We are so happy for Kasia and for all of our friends who took place in the worlds!
---
Catalan Tourism Board and komoot
New partnership alert: Agència Catalana de Turisme / Catalan Tourist Board
has recognised komoot's potential as a multisport platform and published their first Collection of family hikes.
We have been working from the last months to make this collaboration a reality and use the platform to show and engage with more sportive tourism, working on different locations and sports around Catalunya.
Discover the collections and the work done, and soon we will explain more about this alliance.
---
The BiciBús: how Barcelona got kids cycling safely to school – and loving it!
In the city's fast-moving traffic, the bicibús (bike bus) provides sanctuary for cycling children – and turns the school run into a party
The bus leaves Monday to Friday at 8.30am sharp outside the Sant Antoni market in Barcelona's Eixample district, but this is no ordinary vehicle; it has hundreds of wheels, dozens of drivers – and no passengers. This is the Barcelona bicibús, the fun, safe mode of transport that makes going to school feel like a party.
---
THE TRAKA - REGISTRATIONS OPEN
The Girona gravel race of the year is back in 2024, exactly May 1st to 5th, and it has opened the registrations and they are flying. In less than two days 1.200 riders signed up, in the different distances.
This year a new distance is added to The Traka, and it is the 560k with 10.000m elevation, will you join the challenge? We are IN
---
Girona Hub: 10th edition of the Girona Women Race 2023
Yesterday the city was covered with thousands of pink tees, mothers, daughters, grandmothers all together running or walking to vindicate the spirit of the figure of women in the world of sport.
It is every year a day to celebrate and all the women gather together to enjoy a day outdoors.
---
Thanks for reading our Monday Break!
Subscribe to receive new posts :)