Discover more from Athletic Affair
Athletic Affair connects people, brands and collectives around sport. Together, we curate and develop projects to have a better impact on our planet and society.
Monday Break - Issue 49
Another busy week for us, and more coming this week... stay tuned, we have some cool rides and events for you!
After three weeks of good racing, Jumbo Visma has conquered La Vuelta.
Everything started on the Stage 7, where he entered on the breakaway on the way to Javalambre, from that point everything changed on the team strategy.
The people was with him, cheering at every corner, but it was not until Tourmalet and the timetrial, where he had all the doubts, but he ended performing more than good.
His teammates fightened him on the Alto del Angliru, but he did not lose a lot, so he was still on the lead, and the way to Madrid was pretty clear.
CONGRATULATIONS SEPP!!
---
Gravel Earth Series FINAL
This past weekend the last stage of the Gravel Earth Series took place in Cardona. Everybody was exited and nervous for the final result of the series.
In women's the battle was clear, between Annabel Fisher and Amity Rockwell, but there was some strong riders going strong as our friend Gee, who ended third on the final.
Couldn't be happier for her!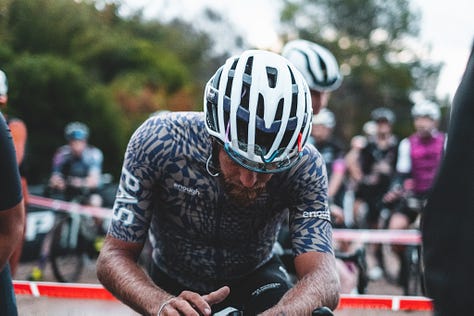 In men's the battle was much different, Mattia de Marchi was first, and we had Lukas Baum, who won at Migration Gravel Race, so finally, Lukas went for the win in the Earth Final in Cardona but Mattia was finally the winner of the series, as he had better results on the other races.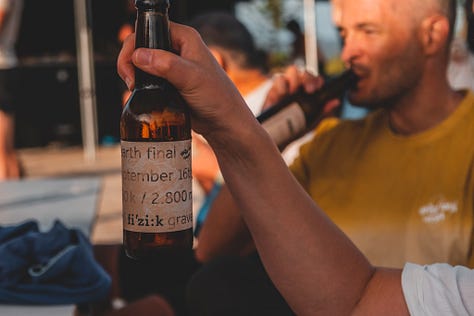 ---
Fulcrum New Wind 42 & 57 launch
Last week Fulcrum launched new wheels, the new Wind are designed with the aim of balancing performance and comfort, the Wind 42 and 57 guarantee fluid handling and versatility.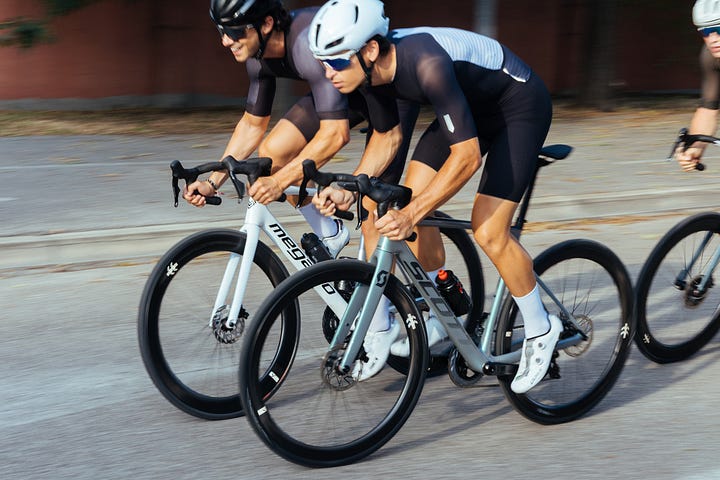 They are not only for road use, but they are thought also for off-road adventures and triathlon. This project embraces the various ways that people are using road bikes lately.
The graphics have been completely redesigned too and reflect the new Form Function Fulcrum brand identity, with a minimal and at the same time refined design, which includes new icons that provide all the product's technical information.
---
On x Overland - Vallter 2000
The Overland Crew went together with On running to Vallter to try on the new trail running shoes from the brand.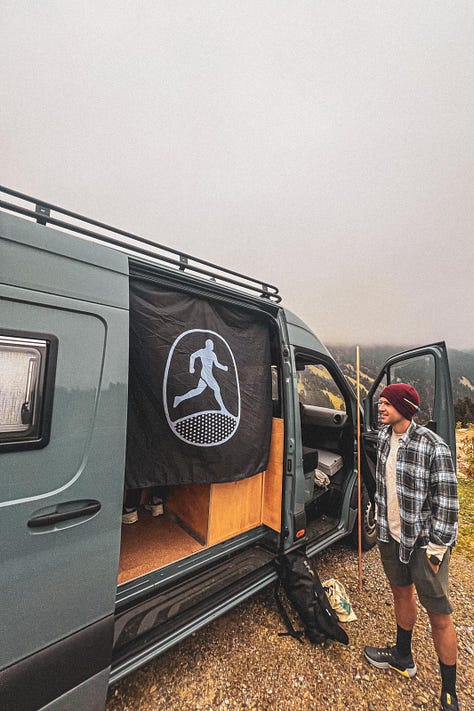 A nice two days scape in the mountains to also discover what will come out next season, we had so much fun with them!
---
Melting Heights film & talk with Jack Thompson and Alba Xandri
Come on Thursday 21st of September to the Velocio Showroom at Casa Athletic in Carrer de la Força 20, to discover a new adventure, this time we will show Jack, Alba and Ricard adventure named "Melting Heights"
---
Rocambolesc x Frodeno Fun(d) ride
Rocambolesc has created a special ice cream to raise money for Frodeno Fun(d), it is called Ice Cream for Good, and it is a lactic ice cream & pomegranate and cinnamon sorbet, go to Rocambolesc from today to try it, or the their booth at Sea Otter.
Next Friday, 22nd September, we'll take a ride to discover the new ice cream from Rocambolesc x Frodeno Fun(d), part of whose profits will go to the foundation.
- Coffee by Ryzon at 15:30h at La Comuna
- Start of the road ride at 16h from La Comuna
- End at Rocambolesc
Join us for a good cause!
---
Thanks for reading our Monday Break!
Subscribe to receive new posts :)