Discover more from Athletic Affair
Athletic Affair connects people, brands and collectives around sport. Together, we curate and develop projects to have a better impact on our planet and society.
Monday Break - Issue 36
Girona version of the Monster Party arrived to Girona, discover how was it, and other curated news you should read.
Get Weird Girona - On Running project
Last Friday the Monster arrived to Girona and it was such a great evening.
We had the pleasure to organize the Overland Running Provisions x On Running Monster party in Girona.
What a community we have here, we did some games, run, sprints, fun, burgers, tattoos, beers, music and so much fun.
Around 60 people came to find the monster and enjoyed the evening with us.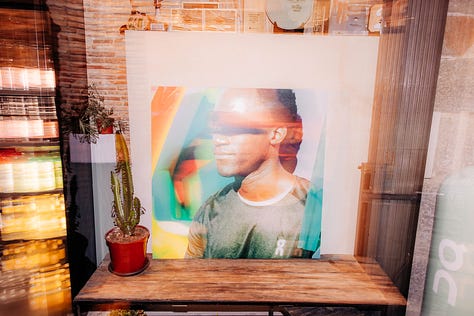 ---
FRODENO FUN(D) 2ND HAND MARKET
This Saturday, head to Fabrica Gassol, to the 2nd Hand Market by Frodeno Fun(d), there will also be more activities around the La Segments event, head to the link to know more.
---
Supporting Girona FC - Girona Hub
#playtogether - We love to support the other sports and clubs from the city we love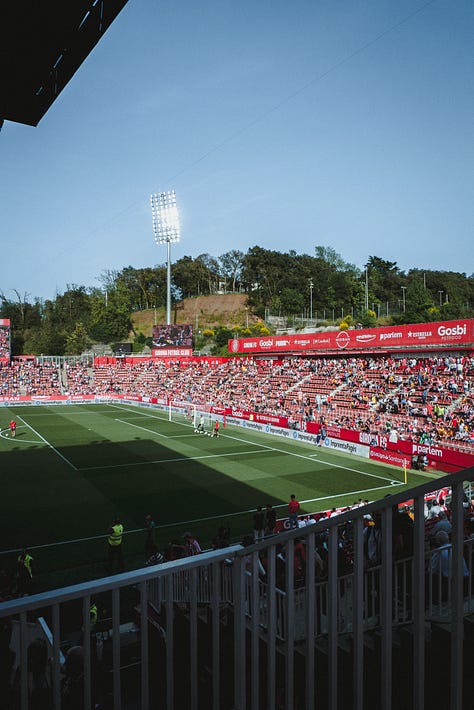 We have been invited from the Girona FC to enjoy the last match at the local stadium. Girona did an amazing season and we are really proud to support and involve the cycling community on this case. We went with Alison Jackson, the last Paris-Roubaix winner and with the usual suspects :P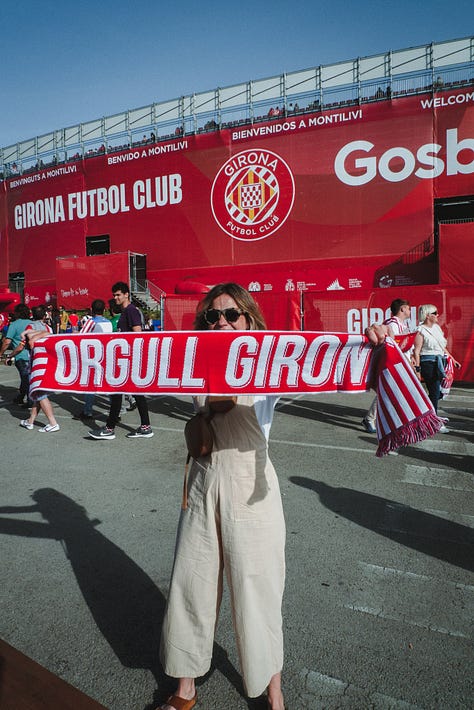 ---
Patagonia eco-brand unscathed by polarized climate
Outdoor retailer Patagonia, which is steering profits into fighting climate change, has the top ranking in the 2023 Axios Harris Poll 100 brand reputation survey.
Discover why everyone love Patagonia and the other brands on the list.
---
From Summit to Street, the norda 002 Can't Be Stopped
Hypebeast spoke with norda co-founder Willamina Martire about the tech behind the "world's most responsive trail running shoe."
Few weeks ago we had the opportunity to meet the Norda's founders here in Girona and enjoy the launching of the new Norda and discover more about the brand.
Now Hypebeast did an interesting article about the new model of the Canadian brand and good thoughts about the tech behind.
---
How the NBA-Hyperice partnership was spurred by player interest and innovation
Hypebeast spoke with norda co-founder Willamina Martire about the tech behind the "world's most responsive trail running shoe."
Hyperice founder and president Anthony Katz tells SBJ how he brainstormed new recovery technology products after listening to NBA players' feedback.
Hyperice and its latest heat + vibration wellness technology has cornered the NBA market more than ever, even though the relationship goes back to an inspirational conversation with the late Kobe Bryant in 2011. The company's new Venom 2 product has swept through the league this past season with its reverberating, pliable, granulated copper-like material that generates up to 130-degrees of heat — with a who's who of all-stars on board.
---