Discover more from Athletic Affair
Athletic Affair connects people, brands and collectives around sport. Together, we curate and develop projects to have a better impact on our planet and society.
Monday Break - Issue 35
The Barcelona edition Monster party and curated news to inspire your Monday.
Get Weird Barcelona - On Running project
Saturday Monster arrived to Barcelona and we were there.
Get Weird party at the @on_running Barcelona Clubhouse 🌐
Fun, party, run, Barcelona, tattoos, beers, burgers, music and a lot of fun. More than 60 people enjoyed the run party we organized for the brand.

This week the monster will head to... 👀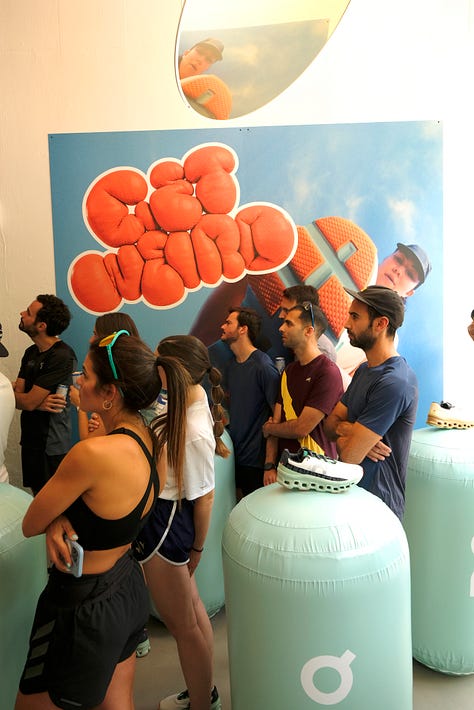 ---
What Cycling Eden Can Teach the World About Bicycle Infrastructure
The Netherlands wasn't always a great place to cycle; Back in the 1970's it was as car-centric as the U.S.
What Changed?
---
"Shortney" – The Running Shorts By Courtney Dauwalter
The running shorts by Courtney Dauwalter
Courtney Dauwalter is a two-time UTMB® winner, Hardrock 100 winner, but also a fashion trendsetter. She has won just about every ultra-trail race one can enter, and she won them all wearing her signature loose-fitting, knee-length Salomon prototype shorts.
Now you can wear them too…
---
Gen Green by Wilson
Discover the new equipment by Wilson designed with sustainability in mind.
We are cooking something new and really cool related to this so stay tuned to our socials.
---
Whoop Founder: How I Built A $3.6 BILLION
---