Discover more from Athletic Affair
Athletic Affair connects people, brands and collectives around sport. Together, we curate and develop projects to have a better impact on our planet and society.
Monday Break - Issue 34
New week, new projects, new adventures, new people and new stories.
Guadix gravel festival
Our vibes at the heart of a gravel paradise
We love to discover new places and new territories, and if it is with our bikes it is even more enjoyable.
We traveled to Guadix, in the south of Spain, for the Guadix Gravel festival and we enjoyed the vibe of the whole event.
Stay tuned because soon you will discover what is the Guadix - Taste of Gravel, a project where we have partnered with Fizik & Komoot.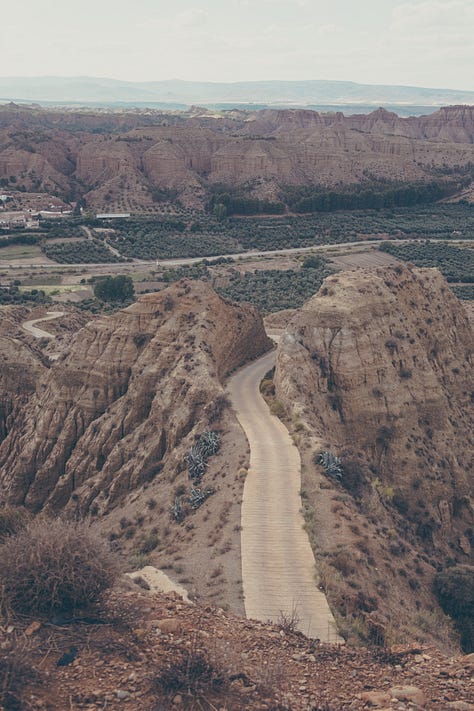 ---
Into The Atlantic Islands - Iceland
The latest film by Sami Sauri
"We surf for fun, we ride for fun, we challenge ourselves with mother nature through different places and different occasions, we stop breathing and keep going.
Motivation is what drives us to do these things and we don't care if they are perfect or if they are stunning, we just want to have fun."
---
2nd Hand Sport Market by Frodeno Fun(d)
19th May
Next Friday 19th May, Frodeno Fun(d) organises its first 2nd hand market to give to their kids the opportunity to have great sports clothes at the lowest price possible.
From 18h to 20h we wait you at the Frodeno Fun(d) Pump Track in Salt (Girona)
---
Overland Running Provisions x Laser Barcelona
Overland Running Provisions and Laser Barcelona join forces to express their devotion for their cities and their personal recreation in them.
From Girona and Barcelona respectively, the work for the local community, design and well made things has made them want to create something together.
---
Lululemon's brilliant dupe strategy should be duplicated by every brand
Lululemon fans craved products from the beloved $50 billion athletic apparel company but have been settling for cheap alternatives. Then the company decided to deliver a big surprise.
---
LeBron James put Homage on the map. Seven years later, the NFL is fueling the apparel brand's rise
The $32 Ultimate Warrior t-shirt quickly sold out (it's long since back). Celebrities wearing the company's apparel, and landing an NFL license, make for an interesting case study for how a relatively young brand navigates and thrives in today's crowded retail landscape that's a blend of e-commerce and brick-and-mortar sales.
---