Discover more from Athletic Affair
Athletic Affair connects people, brands and collectives around sport. Together, we curate and develop projects to have a better impact on our planet and society.
Monday Break - Issue 33
Still hangover from The Traka? We would say yes, but here we are in a new week with the last news and adventures we want to share with the world.
Unity London - Velocio
4th May
Last Thursday, at the second instalment of the EVERYbody talks, held in partnership with Velocio. The brand ambassadors openly shared their journey and mental struggles withing completely different topics and problematics, but with stories that everyone in the room could recognize fractions of.
The audience was captured from Beau's (@dadbod_cyclist) first work and through 1,5h conversations from the panel. A truly inspirational night and all summed up whit the panels relation to the word UNITY.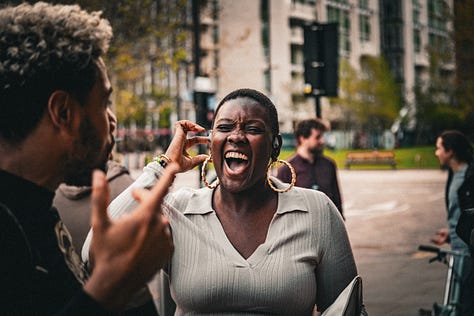 ---
Fulcrum New Speed wheels launch
3rd May
Last Wednesday Fulcrum launched their new Speed 42 & 57 wheels globally.
New brand image, new wheels and more speed. We are happy that we have been managing all the press around the launch and reached a broad audience by all the media channels.
You should take a look onto those new wheels, they won't disappoint you.
---
Christian Meier - Lost Then Found
Lost then found is the documentary that shows Christian Meier transition from profesional cyclist to finding himself as a runner.
We have followed him during all the year around his races and adventures, don't miss it out and watch the documentary.
---
PTO
Highlights
This weekend we had a good battle for the first PTO European Open. Girona crew did pretty well, watch here the highlights of both races
---
NBA fans will soon watch the sport differently, and change has already begun.
About a decade ago, as the NBA prepared to negotiate its current 2016 television broadcast rights deal, the league had discussions with Fox Sports about adding a third TV package to its inventory, according to sources briefed on those conversations.
---