Discover more from Athletic Affair
Athletic Affair connects people, brands and collectives around sport. Together, we curate and develop projects to have a better impact on our planet and society.
Monday Break - Issue 31
We need more than just a break! Be ready for an incredible 15 days full of activities to enjoy Girona, gravel and have fun with us at our Casa Athletic, are you ready??
Affairs weekend! - The TRAKA RECON
The Traka countdown just started! In less than a week Girona will become the gravel world's capital and we will be part of it. This weekend we did part of the Traka recon with friends & community, we are ready to show the best of Girona. 
Stay tuned to our socials we are planning great activations with Velocio, 3T, Alba Optics, Fulcrum and Cafe de Finca, and just in case you did not know yet, the official agenda for The Traka is crazy!!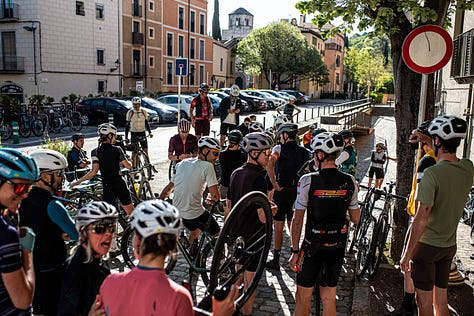 ---
Hannes Namberger - Talk by Fulcrum
25th April - 19th
We are really excited to have Hannes Namberger, one of the best trail runners in the world, in Girona for the whole week and we partnered up with Fulcrum to do a talk about how cycling is a good training for trail runners. 
Come to Casa Athletic for a special talk by Fulcrum with Hannes Namberger moderated by Christian Meier. Don't miss it.
---
Velocio Pop Up at Casa Athletic
26, 27, 28 April at Casa Athletic
Traka is coming and we are working to host a PopUp space with Velocio to show the last pieces of their SS23 collection and activities around the brand and their ambassadors. Stay tuned to our socials for more info!
---
Sunset rides series
20 April 18:300 - Enough collective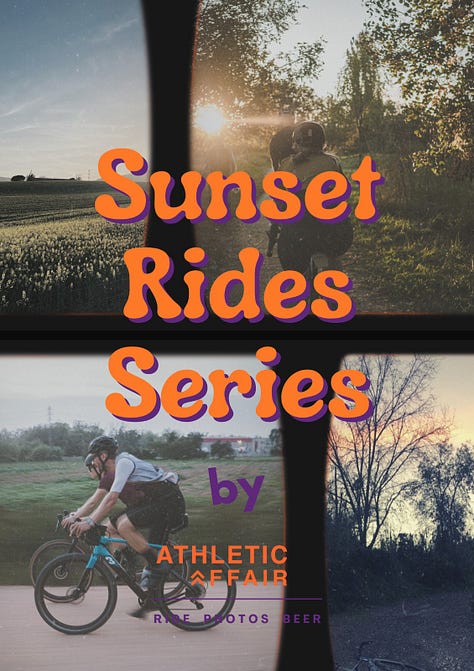 Join us for our monthly Sunset ride for gravel, happening with photos, beers and pizzas with a special guest; Team Enough is coming to Girona and will join us this Thursday.
See you at La Comuna at 18:30 for an easy roll and we will go back to Casa Athletic for beers and Pizza. No signup, just come with your best smile and bring your phone or camera for nice shoots!
---
ON declares Cyclon Its Sustainability Incubator
Now the company is moving forward with an even more innovative approach to circularity: its Cyclon program introduces a circular subscription-based distribution model for high-performance running shoes and t-shirts, all made from castor beans.
---
Lost then found
21st April - 18:30 - La Fabrica Girona
The project is going live!!! After a year of working to document the journey of Christian Meier becoming a trail runner we are proud to do a premier at our home Girona. 
We would celebrate it with you and show in exclusive the final documentary full of adventures, races and emotions. 
Join us at La Fabrica for a petite comité premiere, limited spots.
---
PUMA invites young environmentalists to evaluate sustainability strategy
Sportswear brand PUMA has announced plans to invite young environmentalists to assist in the development and implementation of its sustainability strategy.
As part of the project, "Voices of a RE:GENERATION", PUMA is inviting four young environmentalists from Europe and the US to collaborate on its sustainability strategy over a year-long period.
---